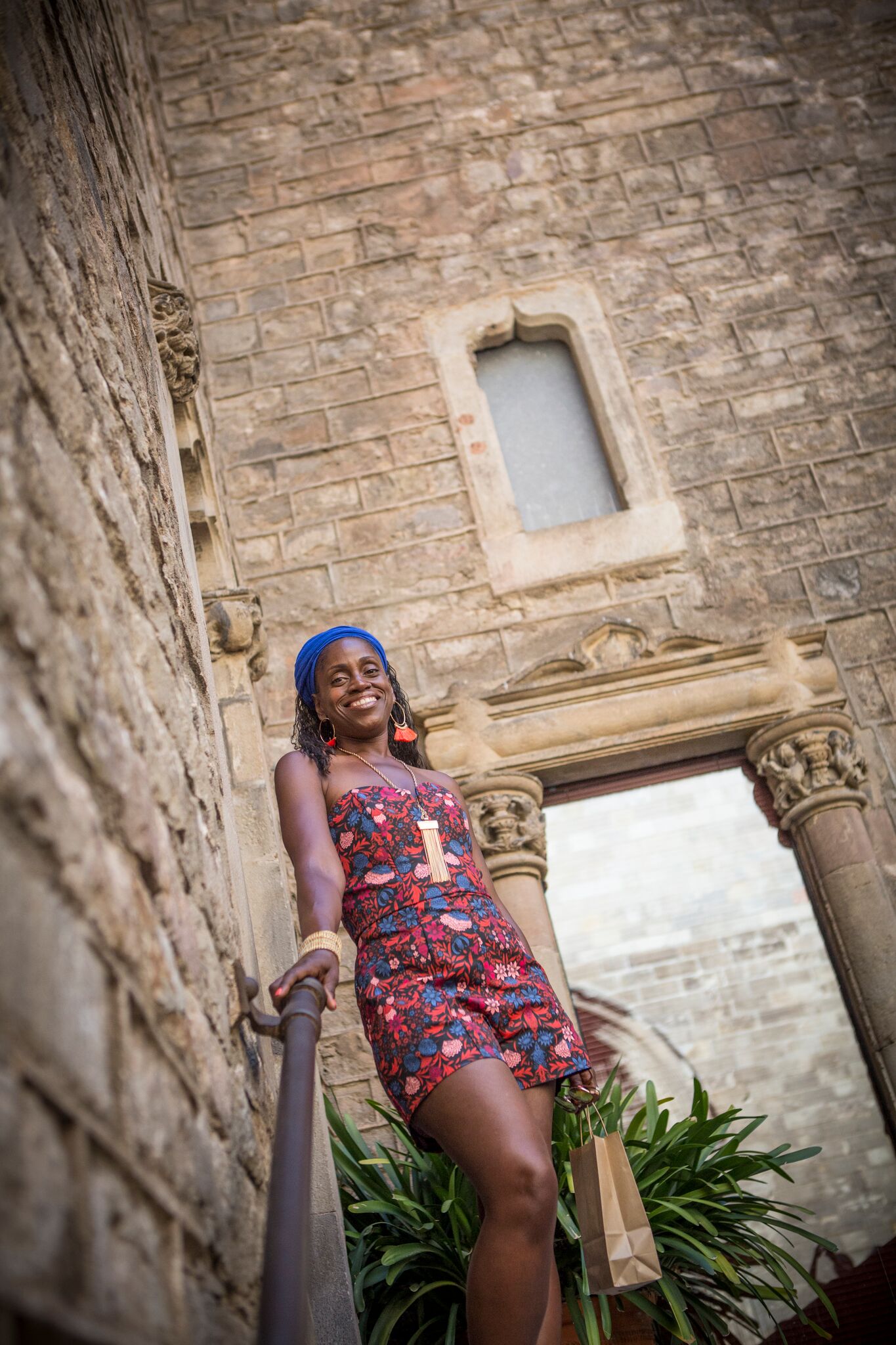 By Miyoshi Hill
A year ago, I decided I was no longer going to put off my dream of traveling to Europe. I called my BFF and travel buddy, Jackie, and said, "Hey, let's go to Europe."  The process is always the same no matter where we travel together: I do all the planning; she just pays her portion and shows up at the appointed time and location. This has worked for us for years and we have created some fun and memorable vacations together.  I could not ask for a better travel buddy!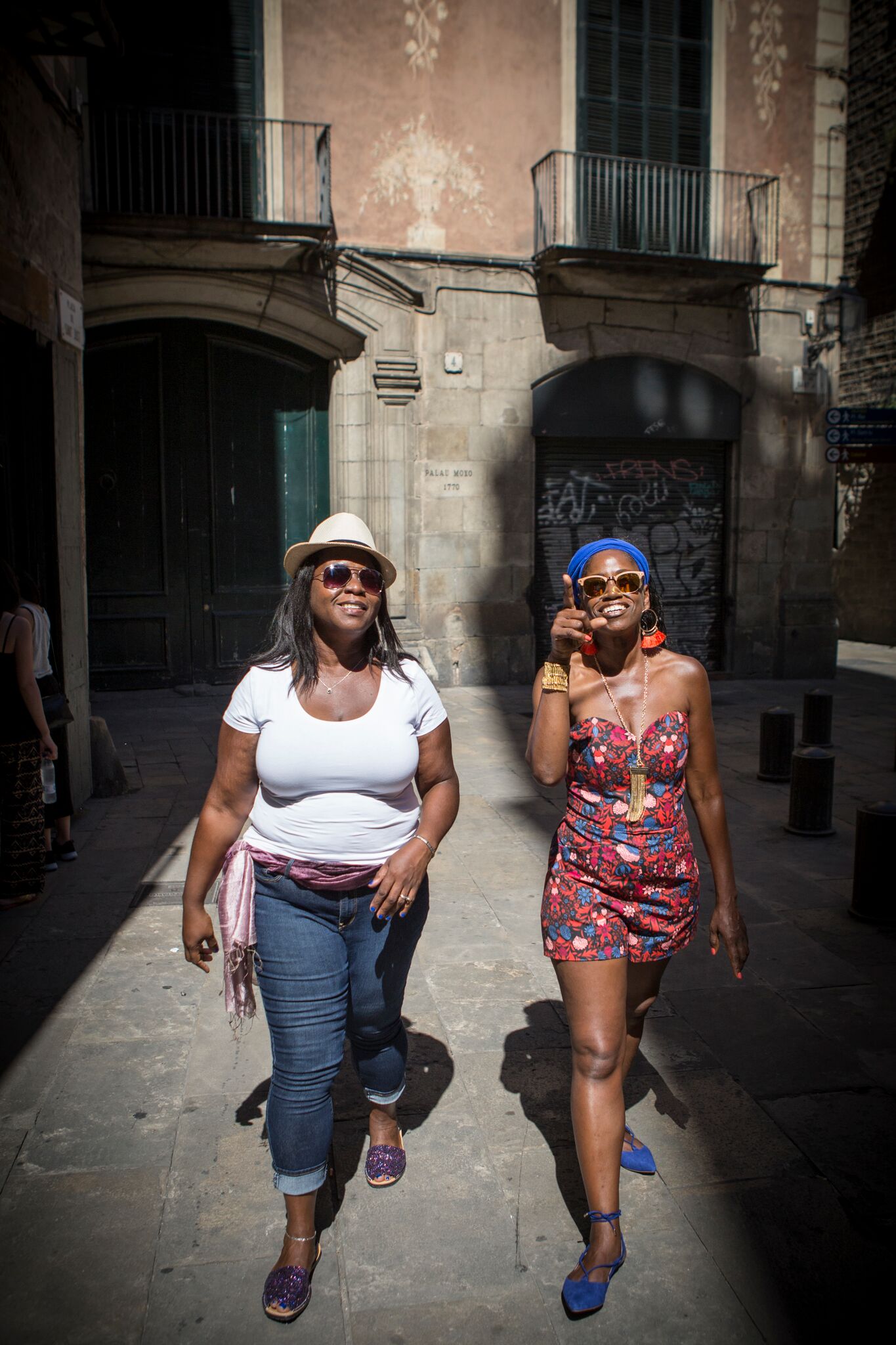 During our 2016 European Adventure, we traveled to Spain, France, and Italy on a 7-day Mediterranean Cruise. The places I always dreamed of seeing for years, only getting as close to them as my TV screen or a page in a travel magazine, became a reality for me.
We had many awe-inspiring moments throughout our 10-day adventure, but to my surprise, the biggest highlight for me was the 3 days we spent in Barcelona, Spain after our cruise. I fell in love with this beautiful city, the perfect mix of history and modernization.  The famous bustling tourist-filled street, Las Ramblas, was laced with its many clothing stores and pastry shops.  The windows were filled with eye-pleasing pastries that made my taste buds sing as I ate a chocolate filled croissant! There was also the KFC where, to my surprise, the cashier asked me if I wanted original or crispy.
Worth mentioning as well were the many tapas restaurants, a theater, street entertainers, and the beautiful and magnificent, massive not yet completed Sagrada Familia. Imagine standing in front of Picasso's art, feeling like a sardine packed in a can on the beach with countless topless women, while children played around them in the sea as though it were all a part of their everyday life…this was my experience.  Another highlight was flying over Catalonia, Spain in a hot air balloon.
Although I didn't encounter anyone else that looked like me, other than Jackie, I felt comfortable in my own skin and never felt unsafe. Every side street upon which I traveled was filled with a new adventure leading to a main street or square just as busy as the next. There was always something new to discover. Hotels next to apartment homes with large doors that open up to cute balconies were perfect for hanging wet clothes to dry or people-watching…and I did a lot of people-watching!  I had to admit that I could see myself living in Barcelona.  The architecture of the buildings is just beautiful.  I had a love affair with some of the large old doors on the buildings. The city seemed full of love.  I saw many simply, yet elegantly dressed couples walking hand in hand, some stopping in the middle of the street to kiss.  One morning I saw a little old couple holding hands and I could see the love they still shared for one another.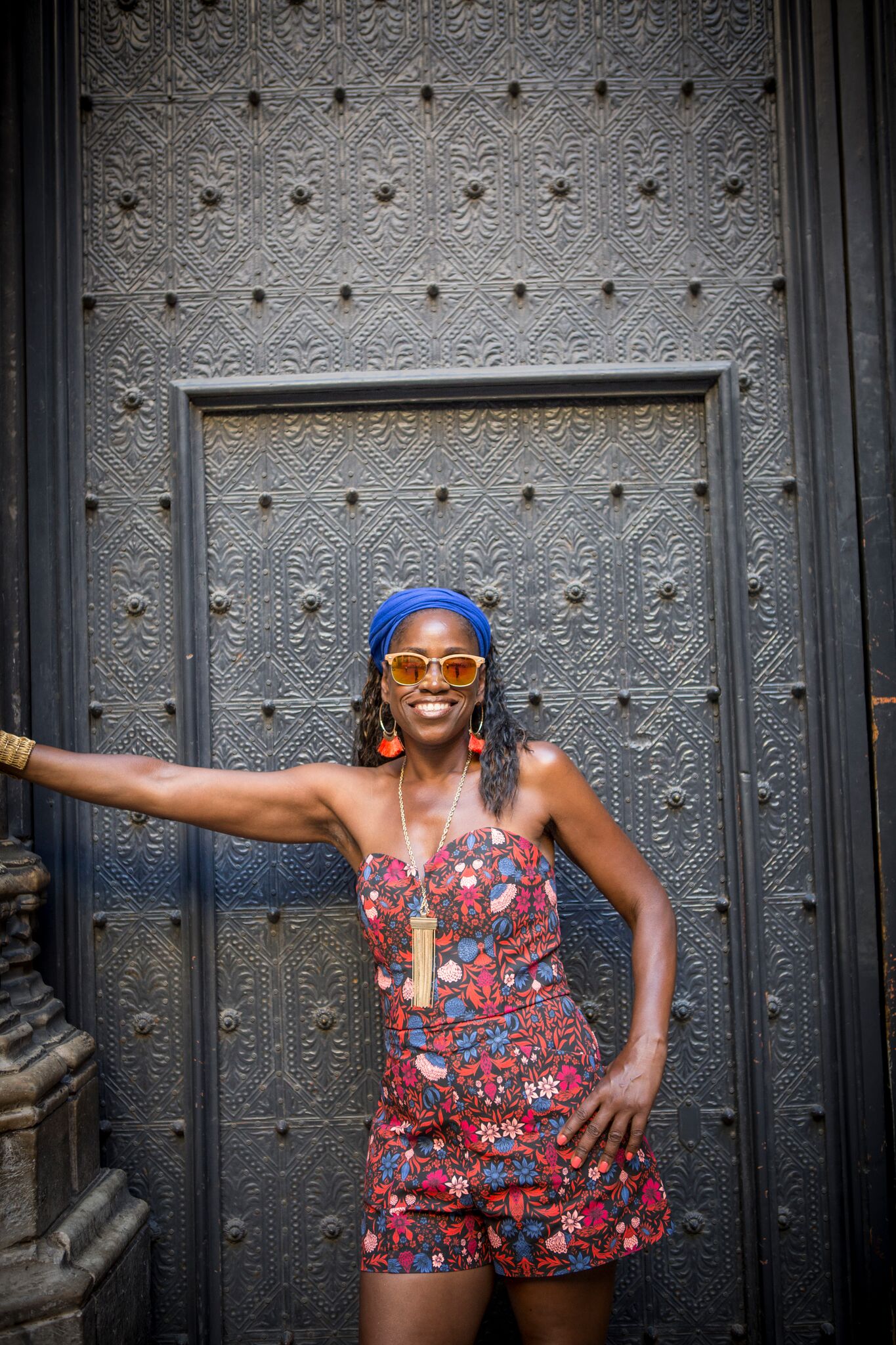 I always like to experience adventurous and unique things when we vacation; one of those things was a photo shoot tour. We met our Photographer/Tour Guide, Joan', from Filma-T Produccions at 4pm one afternoon in the Gothic Quarter for a tour while he took some beautiful and amazing photos of us.  We learned so much about the history of Barcelona. In addition to getting to know about the culture of the places I visit, I also like to get to know more about the people. I was fortunate enough to get Joan' to answer a few questions about the himself, work that he does and the place he calls home.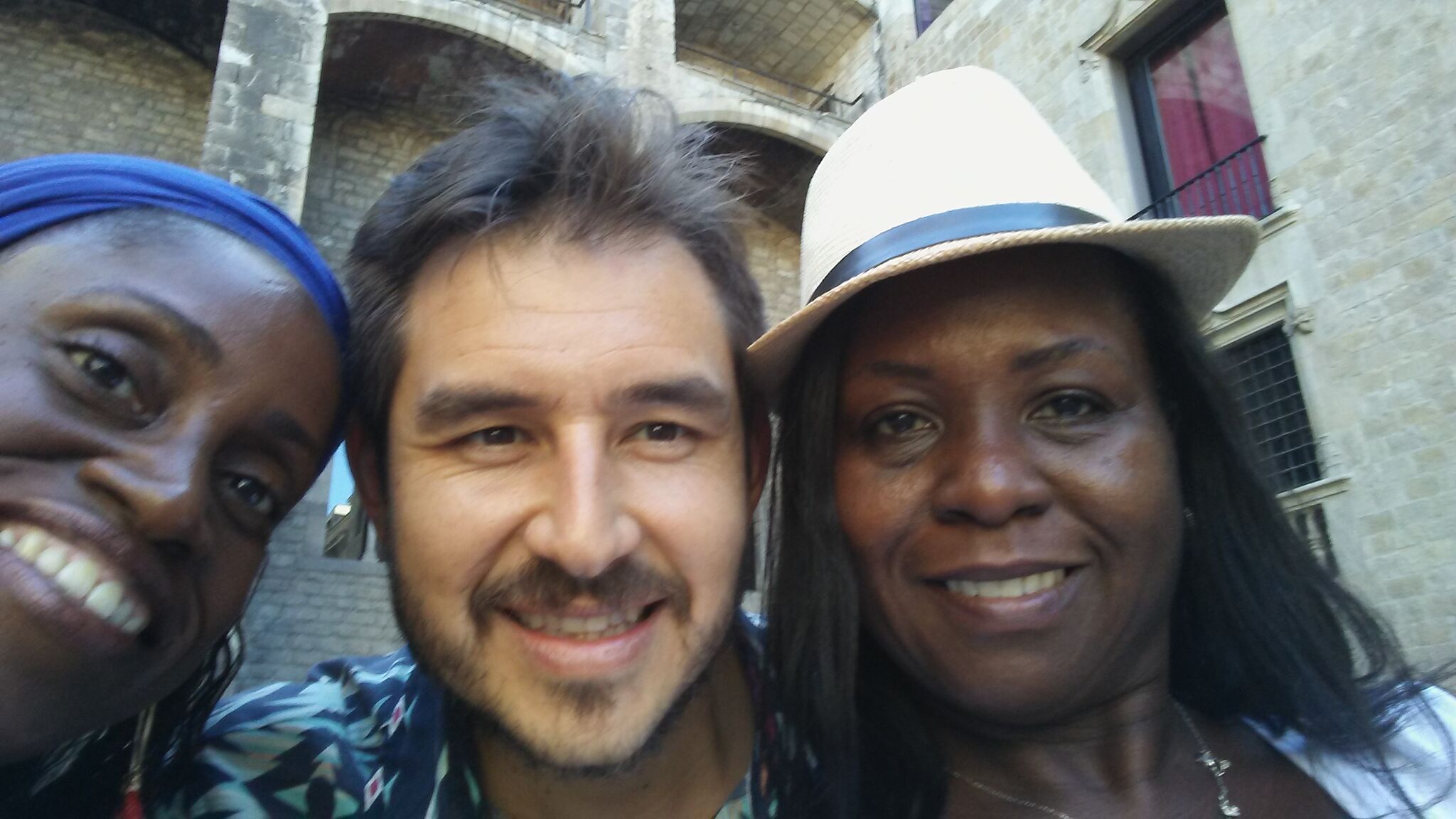 Me: How long have you been doing photoshoot tours?
Joan': I've been doing photoshoot tours for 3 years. It first started with the Gothic Tour and little by little, people started asking for more.  We now do the Born Tour, another old neighborhood in Barcelona, and 1 year ago we started the Park Guell Tour.  We also offer customized tours.
Me: What makes your services so unique?
Joan': Our services are unique because we mix two beautiful things: culture and photography. It's not just about the photography but about learning and having a good time together, taking the focus off the camera so that the pictures are more natural and spontaneous.  We care about the photography and culture a lot, and for us, it's impossible to understand one without the other so that the experience is as complete and unique as possible.
Me: Prior to our tour, I thought that everyone in Spain spoke Spanish but we learned from you that's not true. What other language do you speak and what's the difference?
Joan': In Spain there are 4 official languages: Spanish, Catalan, Basque, and Galician. Spanish is spoken everywhere, but the rest are in certain regions.  Catalan is my mother's tongue; I was raised in Catalan so I speak Catalan in everyday life.  Catalonia is the region where I live and Barcelona is the capital of Catalonia.  Catalan is spoken in the school, university and media.  In Catalonia we are bilingual of Catalan and Spanish.  We are very proud of being Catalan; actually, I feel more Catalan than Spanish.  Nowadays, there is a huge phenomenon in Catalonia of people who want their independence from Spain. Let's see what will happen in the future.  I also speak English, German, a little bit of French, and Russian.
Me: During our tour of the Gothic Quarter, you explained some very interesting facts about the architecture of the buildings and shared with us some of the history of Spain. I could hear the pride for your country in your voice. Please explain why you feel Spain is such a special place to visit.
Joan': As I said, I feel very proud of being Catalan. The language plays an important roll to build a strong sense of identity and belonging.  I thing Spain is special because it is relatively little, especially if you compare it to the States, and it's very diverse.  You have amazing beaches, Islands like Mallorca or the Canary Islands which are beautiful, and you have nice cities like Barcelona, Madrid, Sevilla, and San Sebastian. You can even ski in the Pyrinees.  The North of Spain is very different from the South in terms of geography, weather, and people.  It's much fresher and greener than the South which is more hot and sunny.  There is so much history, culture, and gastronomy; the weather is mild, the people are generally kind, and it's much cheaper than other countries in Europe.  Spain is so much more than bull fighting, paella, and sangria, so come and enjoy the diversity of Spain!
Even though I only visited Barcelona and Mallorca, and flew in a hot air balloon over Catalonia, Joan' really summarized why I fell in love with Spain! If you ever visit Barcelona and want a truly unique experience that's fun and informative, take the photo shoot tour with Joan'.  The photographs you get are so much better than any cheap t-shirt or key chain you'll get from any of the many souvenir shops.  Barcelona is the perfect blend of old and new.
Courtesy of Miyoshi Hill
Fashion Editor for Black Reins Magazine