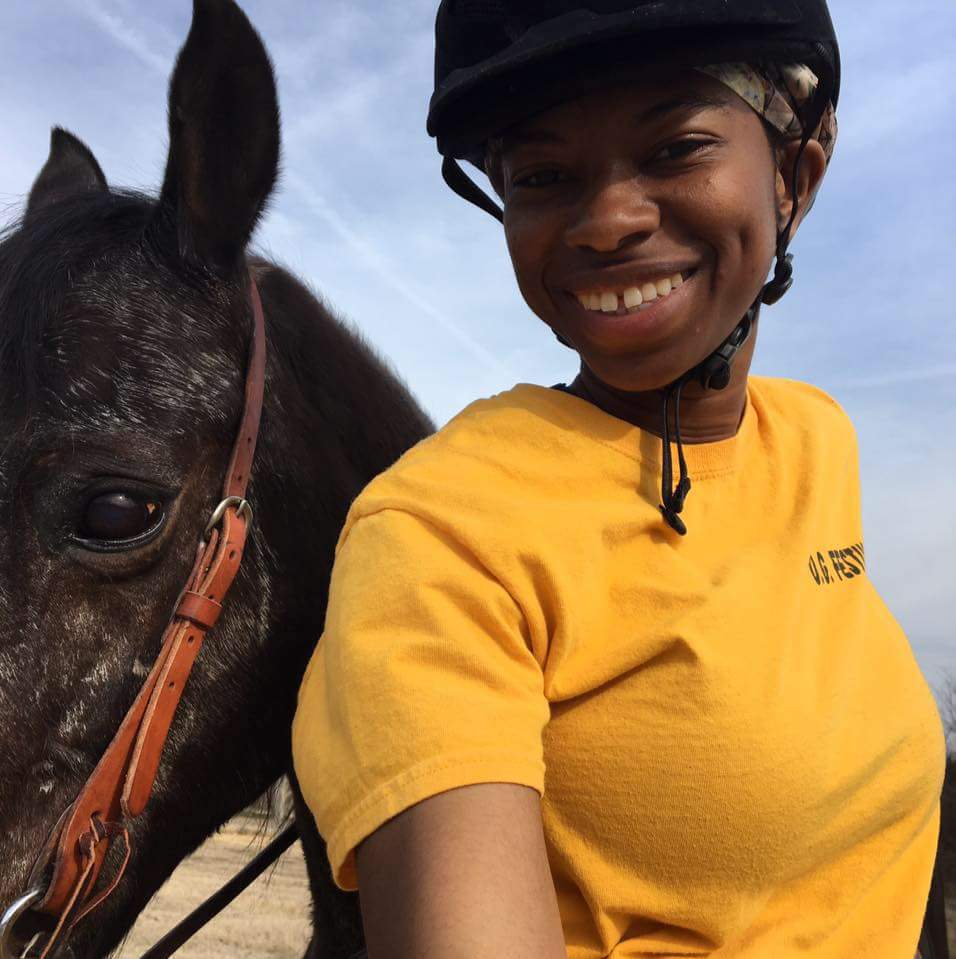 By Stanford Moore
Caitlin Gooch is a native of Wendell, NC where she was raised on her father's horse farm. In 2015 Caitlin graduated from East Carolina University with a B.S. in Sociology.  During her time at East Carolina, she became knowledgeable of the risks today's youth face. It has become Caitlin's focus–to bring horses and positive youth development together in her community.  Caitlin now serves as a new 4-H Club Leader in Eastern Wake County.
This weekend, May 20-May 21, Caitlin will have a booth at the Wake County 4-H Horse Show.  Caitlin says, "At my booth I will explain the culture of African-American trail rides and recruit members for my new 4-H horse club.  Being a cowgirl has made a positive impact on my life.  I want to give youth in my community an opportunity to experience an even greater impact.  Our club will focus on horsemanship, gardening, healthy choices and how to care for other farm animals."  They will also plan community service projects, practice public speaking and engage in other projects of interest.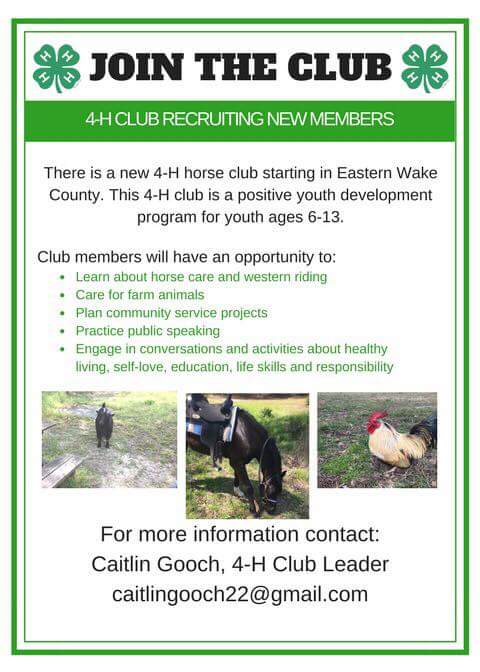 Caitlin believes this will be a great program for youth to explore another side of the horse world while developing life skills.  Horse experience is not required.  This program is open to youth ages 6-13.  The 4-H Horse Show will be at the Horse Hunt Complex, 4601 Trinity Rd.,  Raleigh, NC 27607.  The horse shows are on Friday 3pm-7pm, Saturday 8am-7pm and Sunday 9am-3pm.  For more information on how to join the club, contact Caitlin Gooch at caitlingooch22@gmail.com or at 919-539-6237.