Our print issue is now available! We are now a bi-annual print magazine bringing you western news, culture, events, entertainment and business from a Black perspective.
Keep scrolling…Order Yours Now!
Our aim is to spotlight the fullness of Black culture and expose our readers to the historic values and contributions of Black Cowboys—both men and women—of yesterday and today.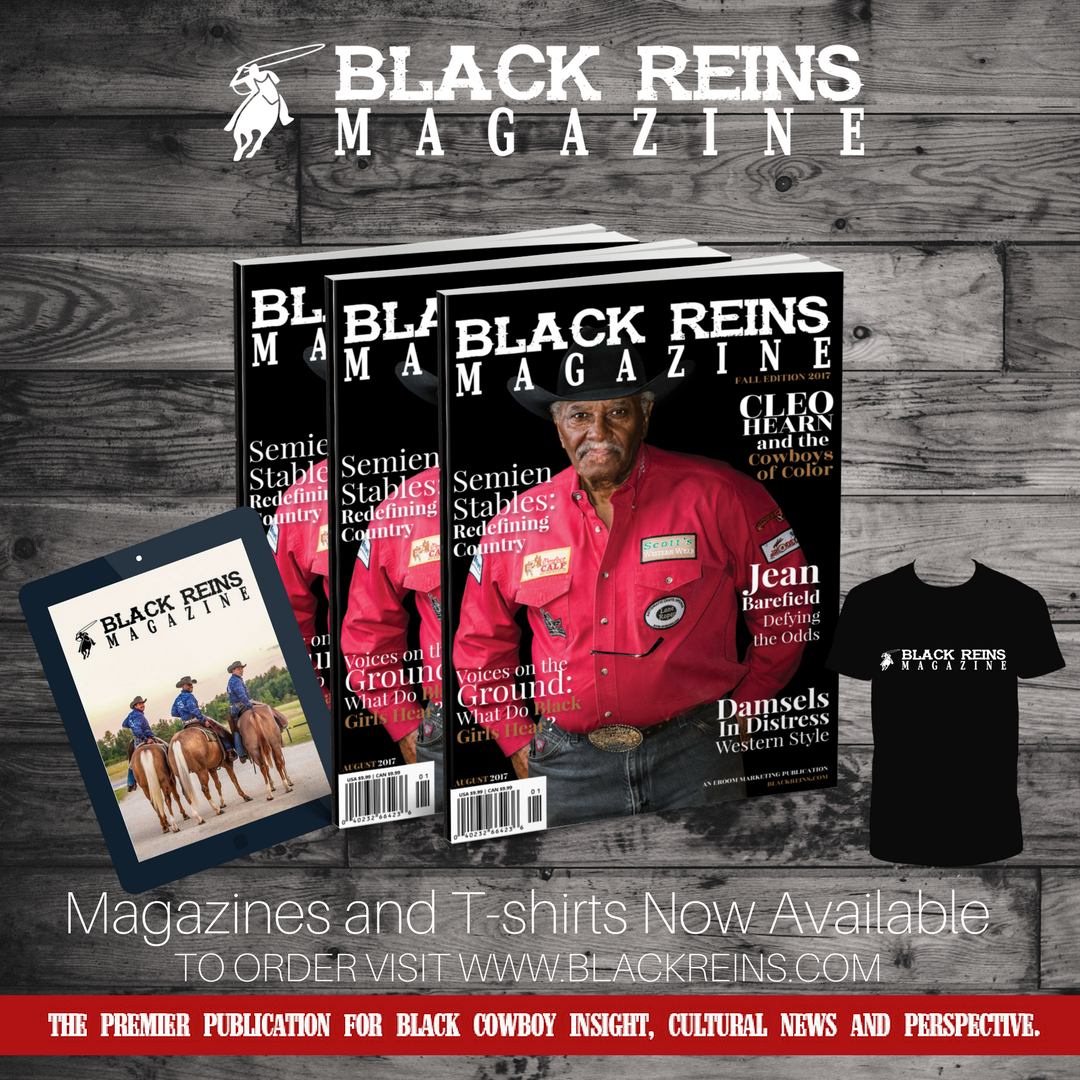 SINGLE ORDERS
Single orders for Black Reins t-shirts and magazines may be purchased below. Please include your current shipping address during checkout. Due to high demand, please allow up to 10 days for shipment of your order. The next order fulfillment shipment date is: Wednesday, August 30, 2017.
BULK ORDERS
Were you featured in Black Reins Magazine? Consider placing a bulk order for your family and friends to enjoy! For bulk orders (min. 30 count), please contact us at info@blackreins.com for purchasing rates and arrangements.