Gus Trent Rodeo Fest 2017
Round-Up with a Touch of Romance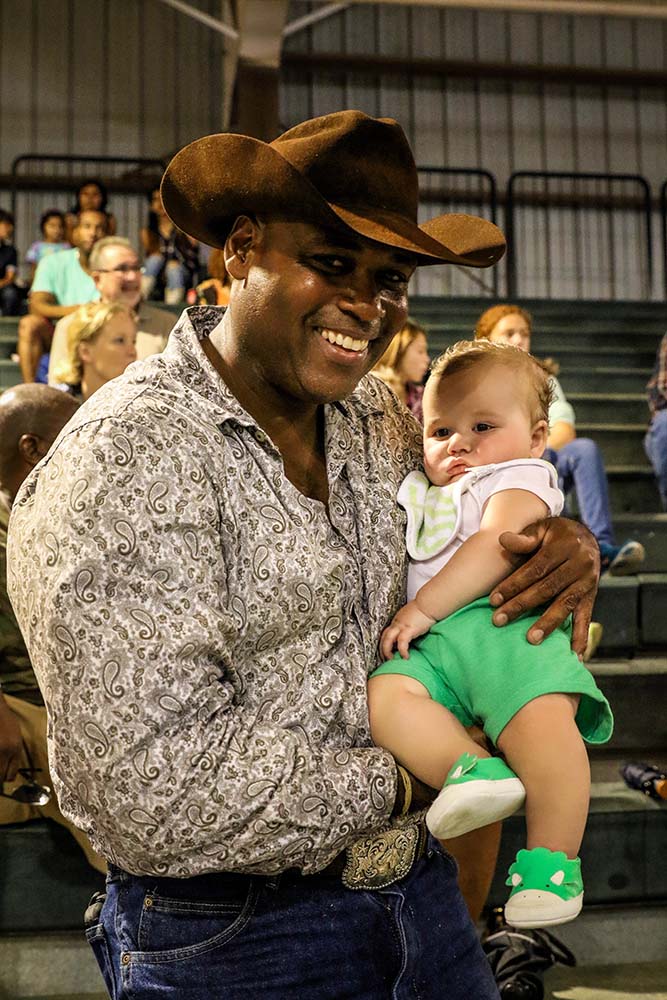 By Charlene Clark September 4, 2017
Gus Trent Presents 5th Year Anniversary Rodeo Fest was held Saturday, August 26, 2017 at 6:00 PM at the Florida State Fair Grounds under the Charlie Lykes Indoor Arena in Tampa, Florida. Activities included the western traditions of the rodeo—Bull Riding, Barrel Racing, 4 Horse Relay Race, Tie Down Roping, and Mounted Shooting.
This event attracts hundreds of fans from all walks of life and around the country looking to be entertained with these competitive sports that derived from the working skills of the cowboy and have been a part of our culture since the 1800's.
The Grand Entry began with a mounted rider carrying the American flag, followed by a beautiful rendition of our national anthem.  There was a patriotic flag tribute to all armed forces—Army, Marine Corps, Navy, Air Force and the Coast Guard. The air was thick with honor, pride and appreciation.  The competition began with plenty of action-packed feats of daring by cowboy and cowgirls alike.  The crowd could be heard cheering and clapping while the laughter of the children resounded as rodeo clowns use playful antics to get the attention of runaway bulls, calves and horses in the arena.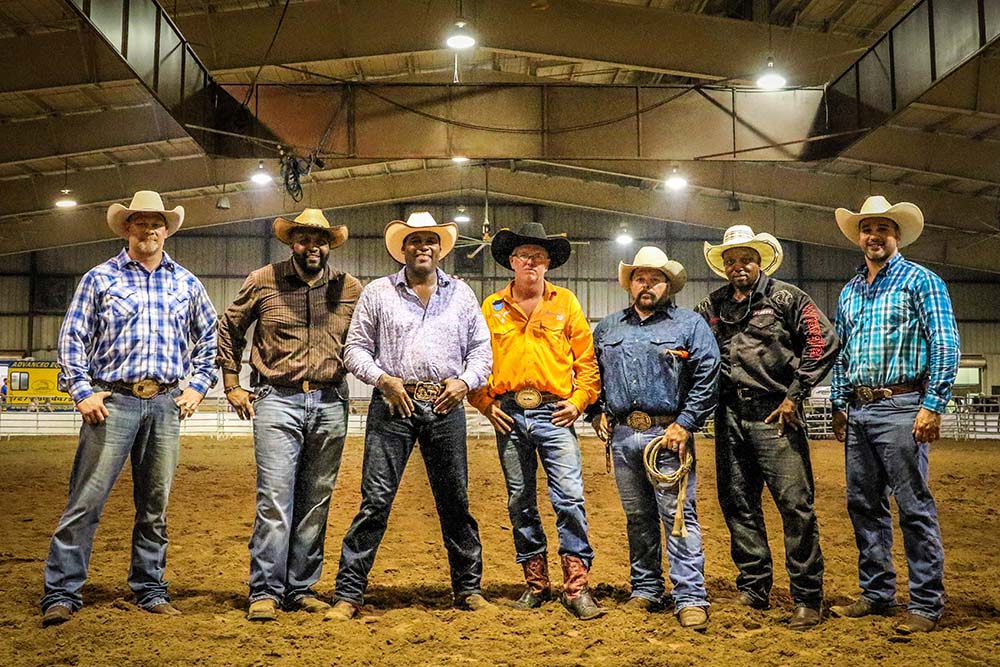 Soon, Intermission was announced and Gus Trent, the host and commentator, came into the arena with a spiffed-up look, instantly drawing out attention. He donned a gold jacket instead of the traditional western wear shirts, jeans, cowboy hat, leather belt and cowboy boots. The video speaks for itself.
Gus Trent Rodeo: Click here to witness the live proposal: https://youtu.be/X-QzpiW1tJA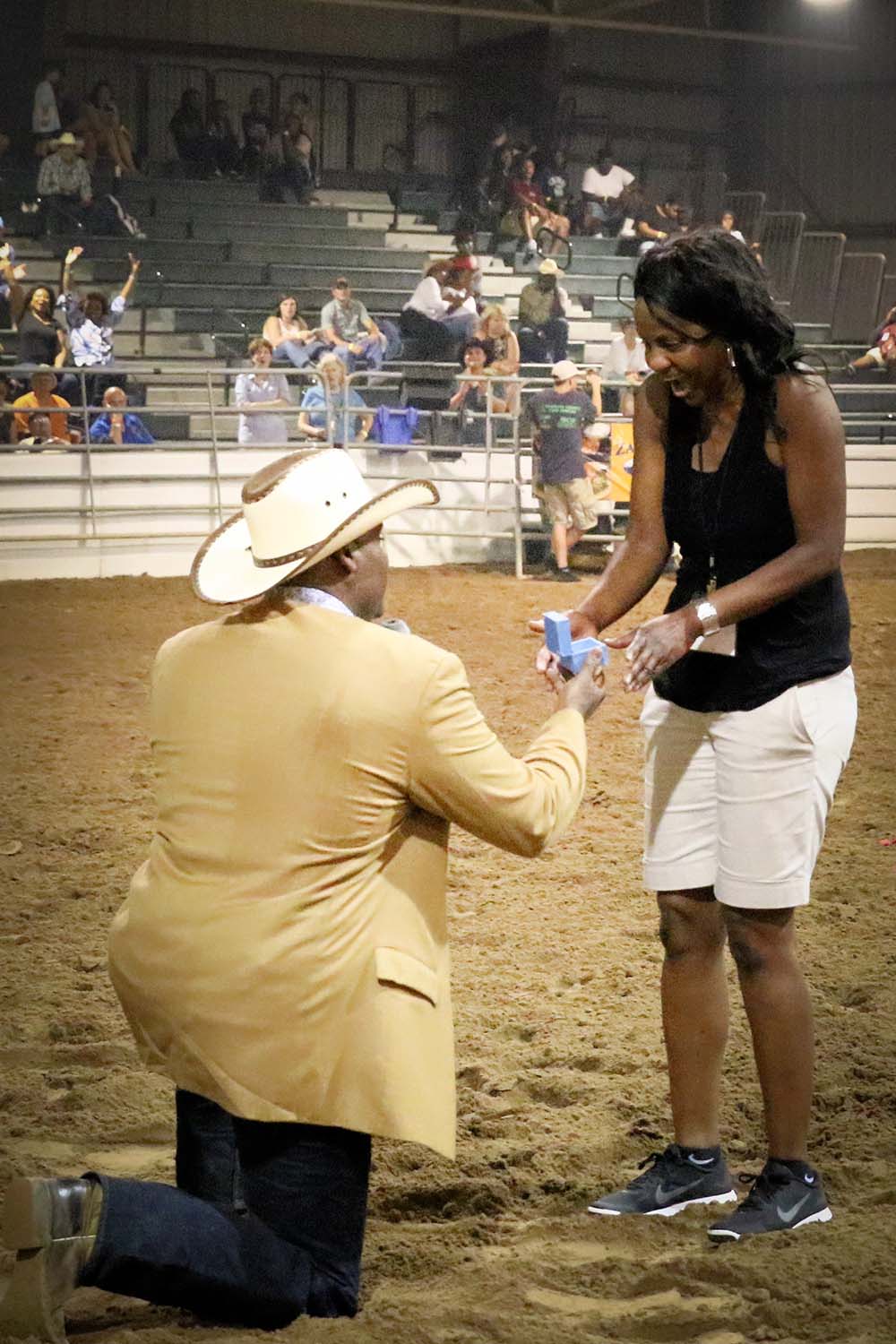 Gus is loved by his family, friends and community. When asked to tell what he wanted people to know about the rodeo, he shared:
"Well, this was our 5th year anniversary here at Rodeo Fest. We have been doing this for five (5) years now and it was just a great show. We thank everybody that came out and had a good time. We are just trying to offer some healing to America right now because we need some healing in the country. So, that's one of the things I love about rodeos—it brings people from all walks of life together, and, we are just here to have a good time—no issues, no anything." 
He also shared that, while bull riding was one of the highlights, for him, personally, "it was good to see everybody have a good time, to see everyone getting along and enjoying themselves…but… I like the bull riding." 
Congratulations on your engagement and thank you Gus Trent for an awesome event.  It gets bigger and better every year.
The photographers did an amazing job. Their photos and video captures their individual perspectives through the eye of their lens.
Special thanks to Chuck Van Sistine of Charles Van Sistine Photography your shots were action packed events inside the rodeo arena.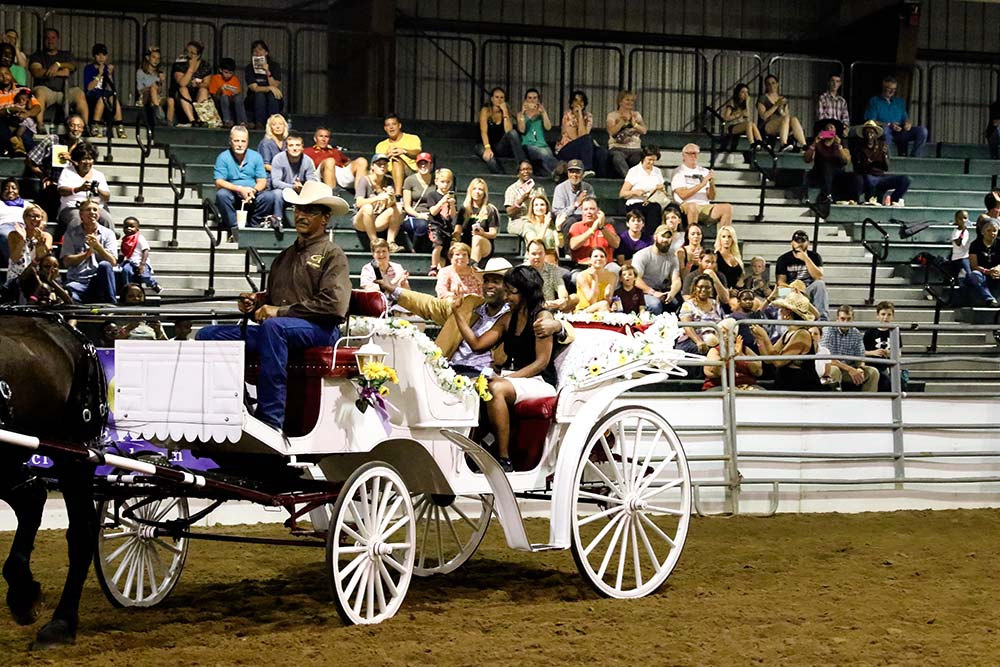 Special thanks to Rick Watson of StarznBarz Photography your shots show the spirit of the event outside of the rodeo arena.
Check out more the footage and video from Rick Watson of StarznBarz Photography here: https://youtu.be/gdwDaqMa1Vk